WE WILL NOT BE UNDERSOLD!
OUR BUYING POWER & VOLUME WON'T LET US BE
Welcome to Magee Roofing Company
Magee Roofing Co. specializes in complete asphalt shingle stripping, shingle over-lay installations (when existing conditions permit), water and rot damage inspections to custom skylight cut-ins.
Is it time for the roof to be replaced completely, before those costly leaks begin to arise? Let MAGEE ROOFING help guide you through the process, so you can make a decision to replace your roof best for you.
We will happily do minor repairs to your roof, too!
We'll make sure your home makes a striking impression, adding the greatest curb appeal in your neighborhood. Attention to detail, quality products and quality craftsmanship is key.
Stay on budget and relax, at MAGEE ROOFING we strive to be #1 in quality craftsmanship, service and accurate information. If you don't need it, we won't tell you that you do.
Having Magee Roofing Company handle your roofing services and repairs warrants experienced workmanship, a company built on professionalism and integrity, and of course affordable rates.
Complete this form to request a quote | A representative will respond within 24 hours.
Thank you for contacting Magee Roofing Company, a representative will contact you shortly.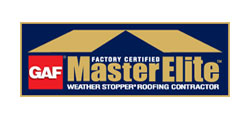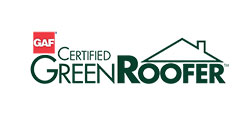 RESIDENTIAL ROOFING
WE ARE GAF CERTIFIED ROOFING CONTRACTORS
We offer all four of GAFs distinct lines of premium/weather rated shingles, all of which are guaranteed to have the quality you want and the protection you need.

Plus, we also offer GAFs beautiful and surprisingly affordable TruSlate shingle, which gives your home the look and durability of slate roofing. Take a moment to see the full lineup of GAF products and warranty options we have to offer:
EXTERIOR SERVICES